| | |
| --- | --- |
| Posted by Caitlin on October 4, 2010 at 12:16 AM | |
We are proud to announce that our club member, Allie Simpson, has been named principal violist for the SF Symphony Youth Orchestra!
Allie is a senior at San Domenico School, and a member of the Virtuoso Program. She is also a wonderful violist!
Allie will perform a solo piece as well as some chamber music with the Fermata Music Group at two performances this October. Her excellent skills in viola and passion with music will bring extra excitement to our program. We are delighted to have Allie in our club!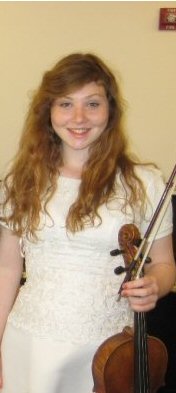 Categories: News, Performances